Title: MLRA at Lucas Oil Speedway - 4/8 Results & Photos
Post by LMR on 04/09/16 at 12:00am
---
MLRA Late Models
Lucas Oil Speedway
April 8, 2016
______________________________________________________________



Hall of Famer Moyer takes MLRA victory on opening night at Lucas Oil Speedway






Lucas Oil Speedway PR
WHEATLAND, Missouri (April 9) - Lucas Oil Speedway kicked off a new season with one of dirt-racing's all-time greats putting on a show on a cool, windy Friday night.

Dirt Late Model Hall of Famer Billy Moyer may be semi-retired, but he looked in vintage form with a wire-to-wire victory in the 30-lap Lucas Oil MLRA Spring Nationals Presented by RacingJunk.com. The Batesville, Ark., driver took home $2,000 and now will take aim on the $5,000 prize in Saturday night's finale.

Moyer, 58, won for only the second time at Lucas Oil Speedway since Forrest Lucas transformed the old Wheatland Raceway into a sparkling, state-of-the-art facility10 years ago. Moyer's only other feature victory here was in 2008.

Now racing only occasionally and still recovering from recent knee surgery, Moyer made it look easy.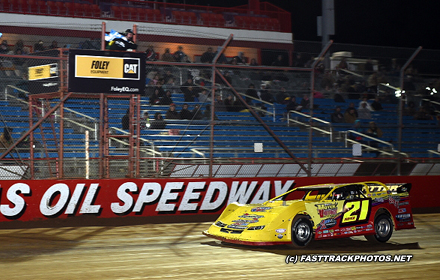 "This is pretty good tonight. We hit everything pretty close to right," Moyer said in an Andy's Frozen Custard Victory Lane interview. "It didn't drive exactly the way I wanted it to, but it was fast. We had tons of traction, but we need to get it to center it a little better."

Moyer joked that he didn't remember his other win at Lucas Oil Speedway, eight years ago.

"That's a long, long time ago," he said, laughing. "I barely remember this track from when Forrest Lucas took it over and re-done it."

Mars, of Menomonie, Wis., gave futile chase to finish second. He was racing for the first time since January's excursion to the Wild West Shootout in Arizona.

"You want to win, but to get beat by Moyer, that's all right," the 44-year-old Mars said. "It's fun competing with him."


MLRA Late Models
April 8, 2016

A-Main:  1. Billy Moyer 2. Jimmy Mars 3. Payton Looney 4. Bobby Pierce 5. Jason Papich 6. Brad Looney 7. Brandon McCormick 8. Chris Brown 9. Tim Manville 10. Jack Sullivan 11. Tony Jackson Jr. 12. Jesse Stovall 13. Gavin Landers 14. Austin Rettig 15. Kyle Beard 16. Kyle Berck 17. Randy Timms 18. JC Wyman 19. Dave Eckrich 20. Terry Phillips 21. Mark Dotson 22. Justin Reed 23. Jacob Magee 24. Rodney Sanders

B-Main #1: 1. Austin Rettig 2. Tony Jackson Jr. 3. Jacob Magee 4. Robert Baker 5. Jeremy Payne 6. Josh Poe 7. Mike Stadel 8. Matt Buller 9. Dustin Walker 10. Tad Pospisil 11. Allen Murray 12. Reid Millard 13. JaosnKrohn 14. Chad Richwine

B-Main #2: 1. Terry Phillips 2. Justin Reed 3. Randy Timms 4. Bryon Allison 5. Brantlee Gotschall 6. Gordy Gundaker 7. Bill Leighton Jr. 8. JC Wyman 9. Curt Acker 10. Tommy Weder Jr. 11. Darrel Moser 12. Chris Cox 13. Jesse Stovall 14. Austin Siebert.

Heat #1:  1. 1. Jason Papich 2. Rodney Sanders 3. Kyle Berck 4. Jacob Magee 5. Jeremy Payne 6. Gordy Gundaker 7. Tad Pospisil 8. Allen Murray 9. Jesse Stovall.

Heat #2:  1. Jack Sullivan 2. Kyle Beard 3. Tim Manville 4. Austin Siebert. 5. Dustin Walker 6. Chris Cox 7. JC Wyman 8. Tommy Weder Jr. 9. Chad Richwine.

Heat #3:  1. Billy Moyer 2. Mark Dotson 3. Bobby Pierce 4. Terry Phillips 5. Justin Reed 6. Randy Timms 7. Darrel Moser 8. Robert Baker 9. Matt Buller.


Event Photos courtesy of Lloyd Collins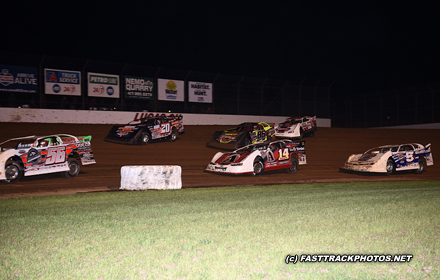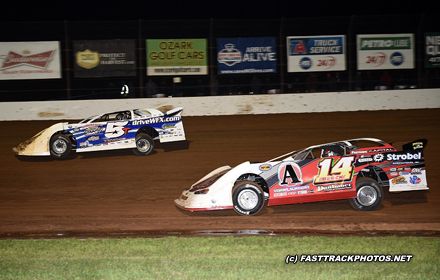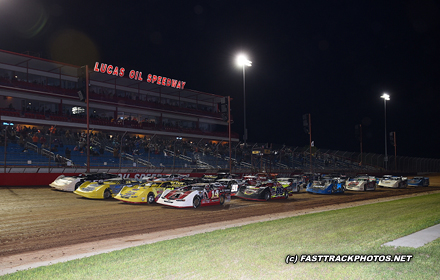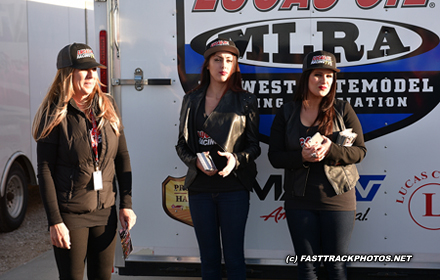 -